The Suzi's 2022 Holiday Gift Guide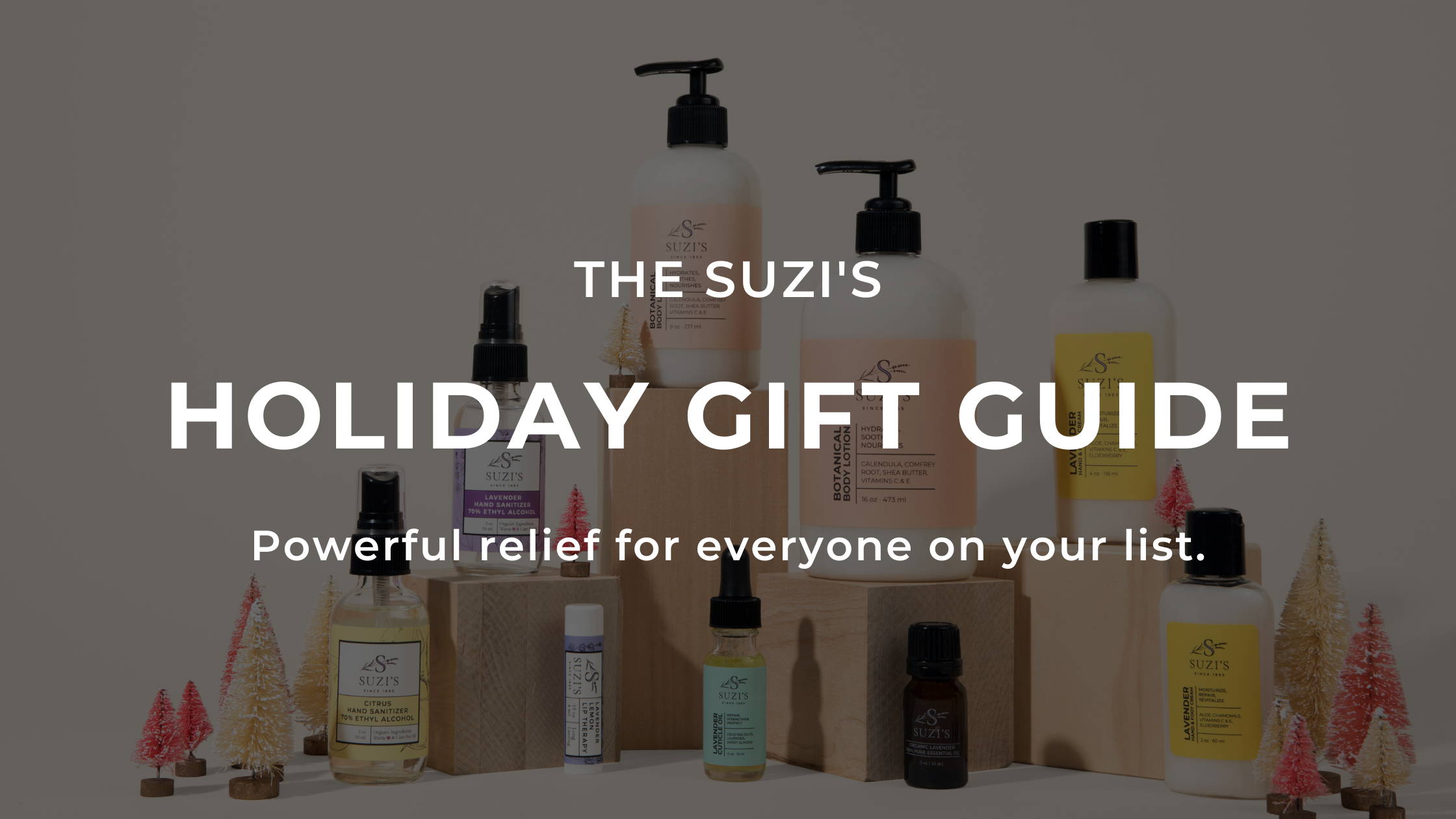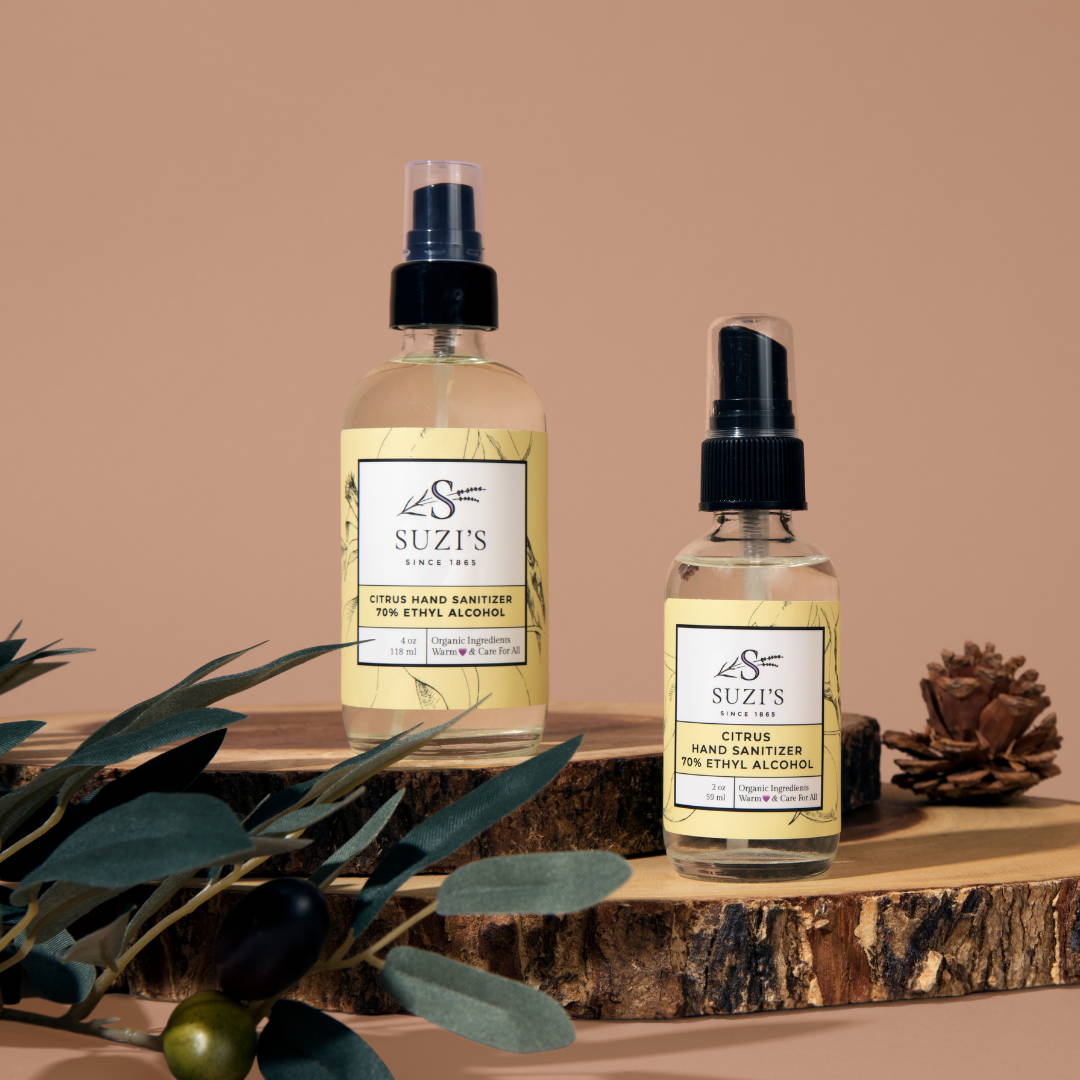 FOR SANITIZATION THAT HYDRATES AND HEALS
Made with only 4 all-natural and organic ingredients, this sanitizer won't dry out your hands and supports the removal of 99% of germs without soap & water.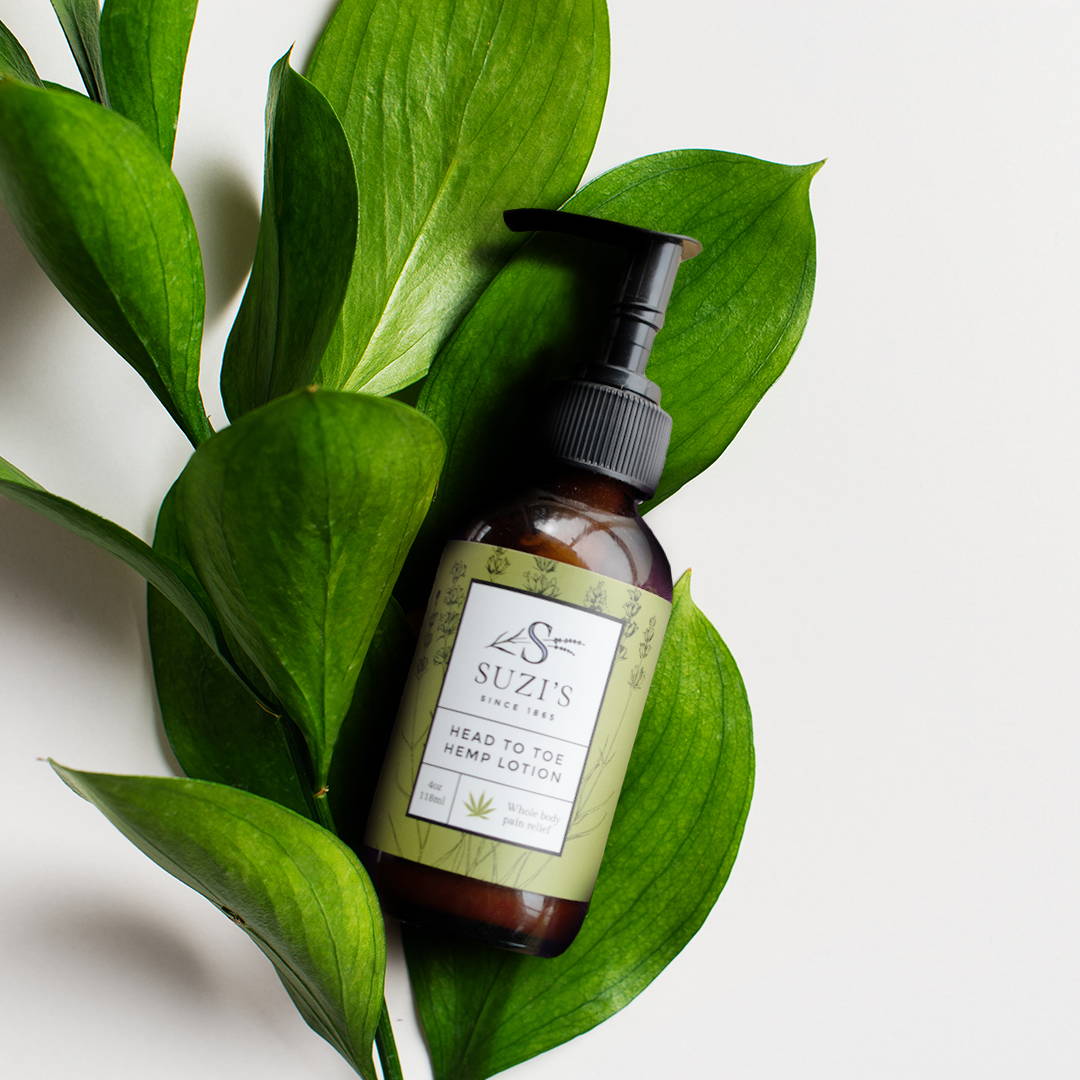 FOR SOOTHING ACUTE ACHES AND PAINS

This non-greasy lotion is infused with organic full spectrum hemp oil, hemp seed oil and specially selected organic essential oils that absorb rapidly for quick relief.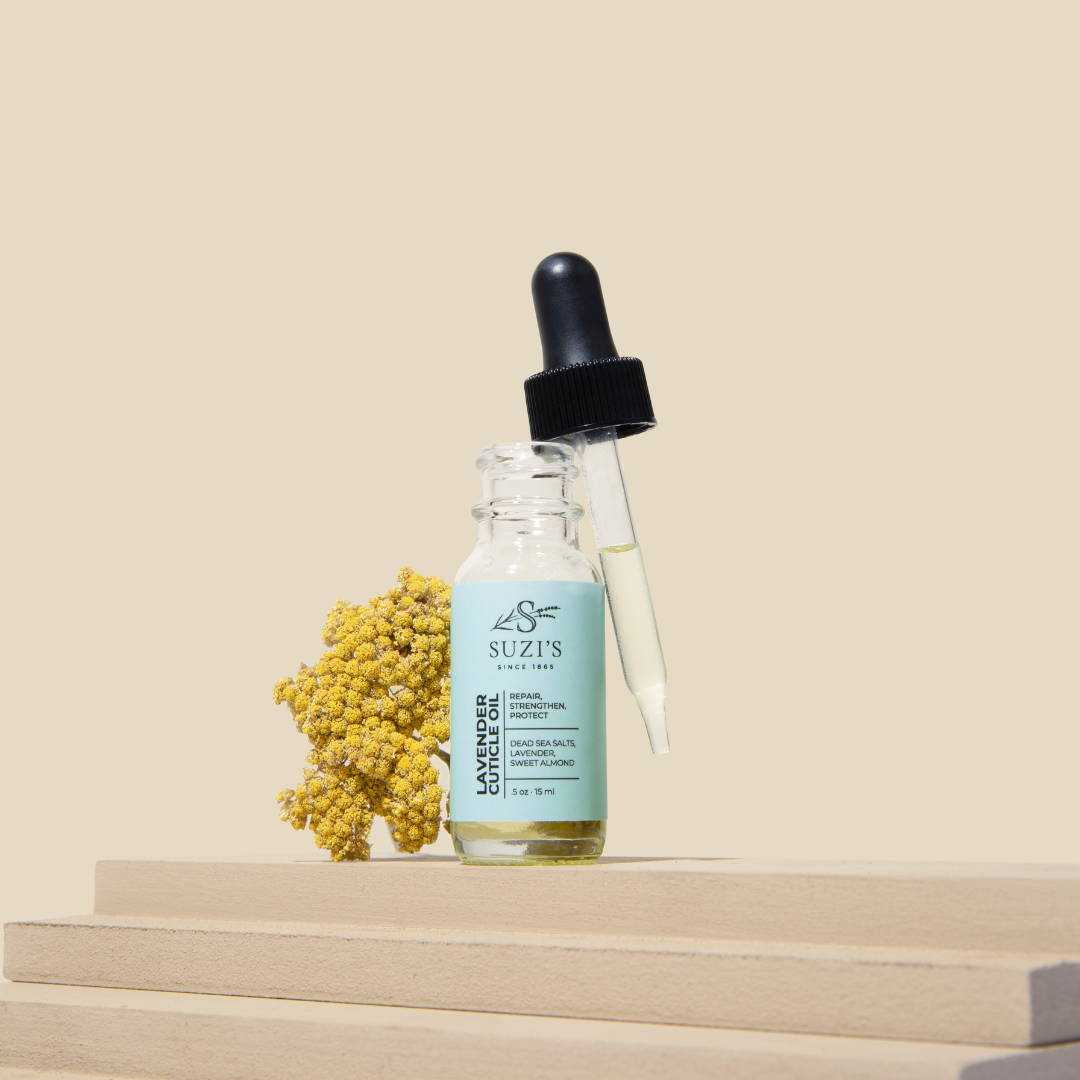 FOR HARDWORKING HANDS IN NEED OF TLC
Suzi's Lavender Cuticle Oil keeps fingernails strong and skin soft. Made with sweet almond, sea salts, and lavender oil, it will help support strong, healthy nails and skin.
GIVE THE GIFT OF CUSTOMIZED SKIN CARE

Six products, endless uses. The Suzi's Mini Kit includes travel-sized containers of our best-selling skincare line. All six multipurpose products encourage balanced moisture, deep cleansing, and promote radiant skin from day to night. This beautiful collection provides you with everything you'll need to begin a complete, daily, skincare ritual that's 100% customizable for all skin types, ages, and seasons.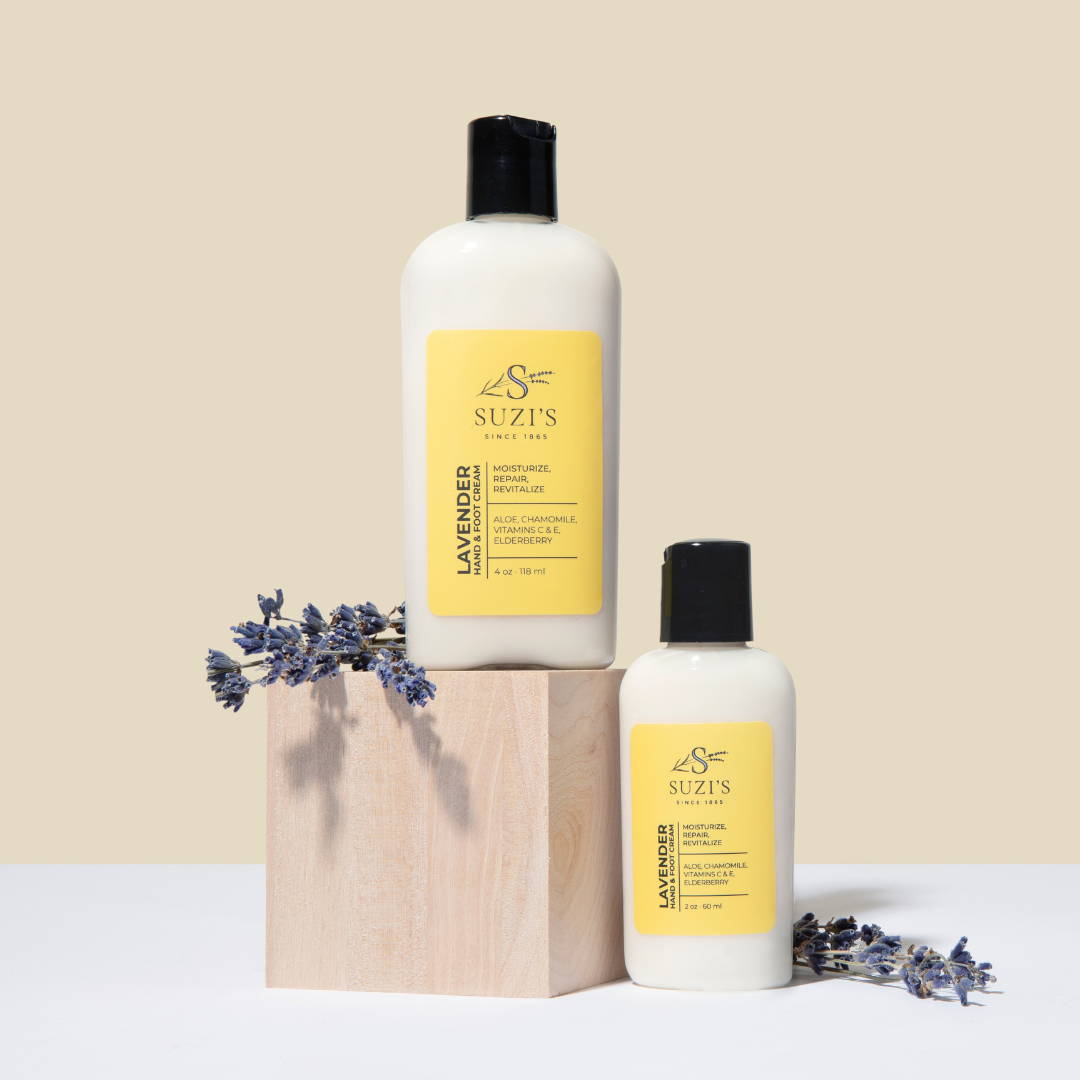 FOR DRY, IRRITATED, OR CRACKED SKIN
Our gentle, effective formula promotes calm, long-lasting moisture. Made with the same nourishing ingredients as our Botanical Body Lotion, but packed with extra vitamin E to help your skin recover and feel its best.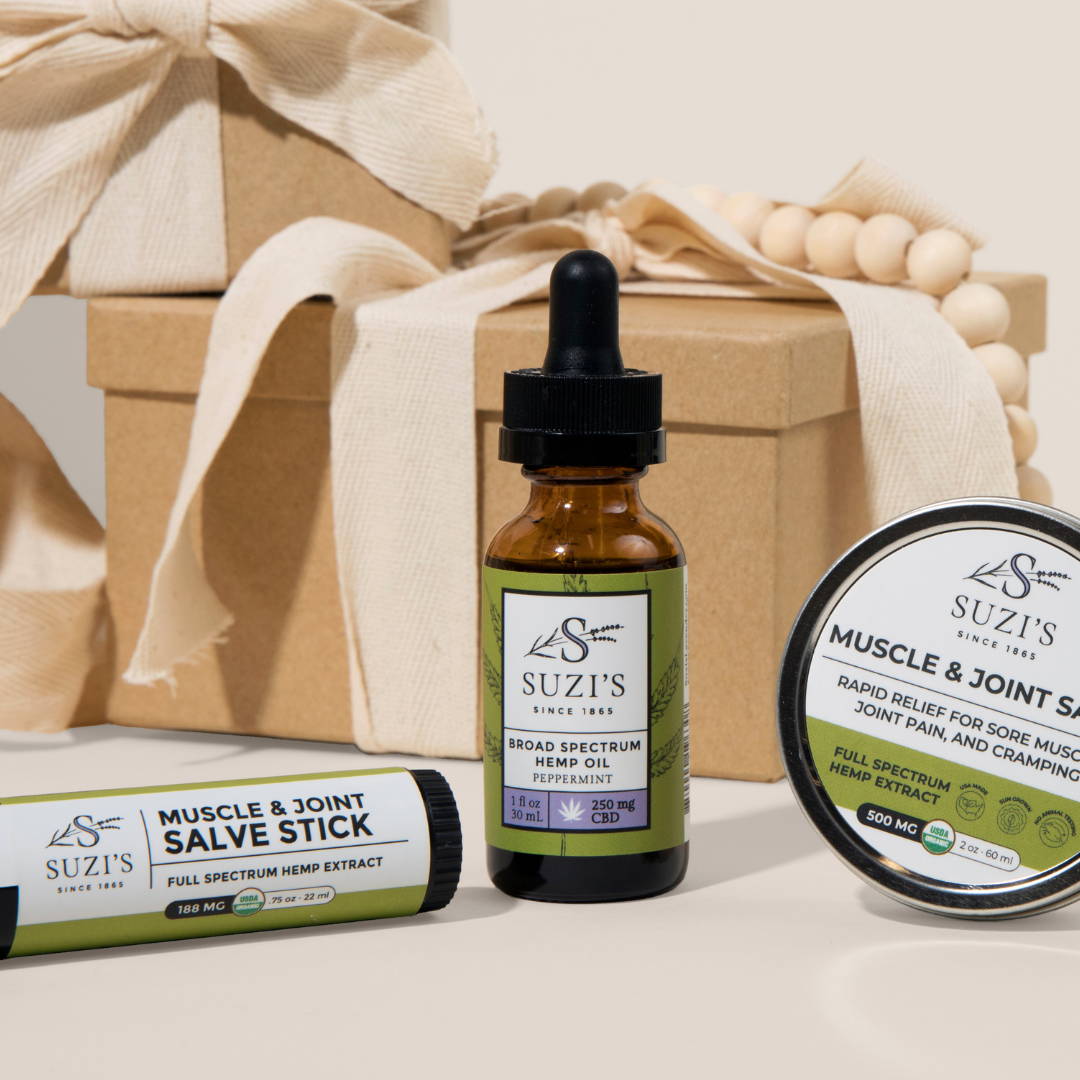 FOR SUPPORTING EVERYDAY WELLNESS
Our THC-Free hemp drops help your mind and body find balance without the buzz. Known as a neuro-protectant and antioxidant, hemp drops promote a calm mood and better mental focus. They're also shown to support digestive balance!
Packed with skin-nourishing vitamins and essential fatty acids, our eye cream helps keep cell walls strong, allowing the skin to hold more moisture and decrease the visible signs of aging. Plus, our vitamin-rich formula helps exfoliate and brighten skin.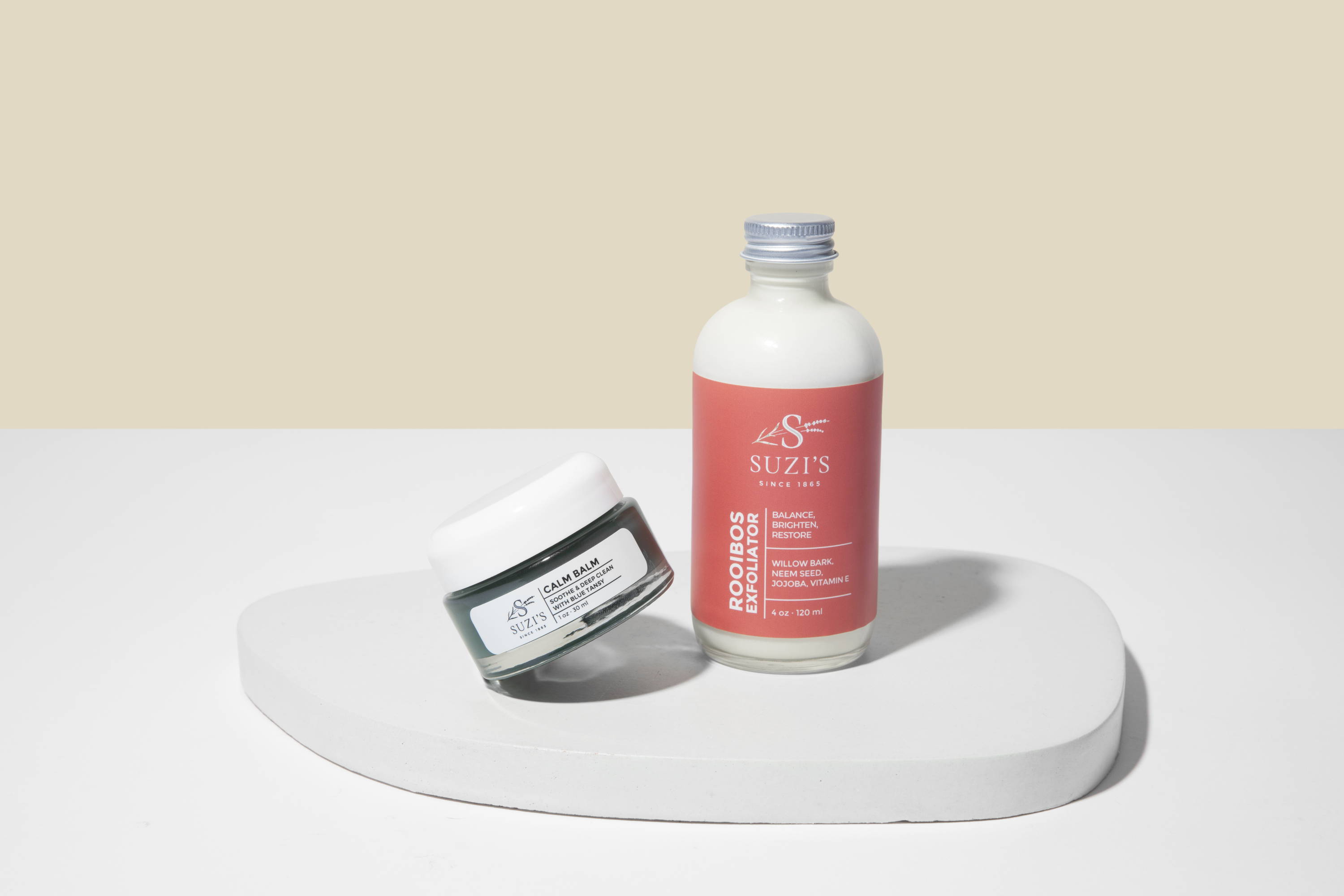 INTRODUCING CALM BALM
& ROOIBOS EXFOLIATOR
Generational formulas meet modern-day skincare. Drawn from over 150 years of salve-making, these two gentle products will soothe, restore, and heal your skin.
---